A summer 2009 survey conducted by Harris Interactive for CareerBuilder.com indicates that only 26% % of U.S. HR professionals use LinkedIn to search for the names of their job candidates. This percentage is lower than the 29% of U.S. HR professional that use Facebook and the 47% that use Google for the same purpose.

This statistic reveals the fact that there appears to be a misunderstanding of the true networking power of LinkedIn by HR professionals.
So, what is LinkedIn? Here's the answer from its developers:
However, HR pros seem to be missing the vision of LinkedIn's founder,  Reid Hoffman (yes, that's a link to his LinkedIn profile). On August 25, 2008 , in an interview with Fortune,  Hoffman explains that the main goal of LinkedIn is to improve the life of its users. In his own words:
What I realized before PayPal was sold was that there was going to be a confluence of two forces.

One was how the world of work is changing — every individual is now somewhat entrepreneurial. They're getting the next gig themselves.

The other was the Internet, which could empower all these individuals to establish profiles online so that people can find them. You'd be able to use your network to get access to people to better chart your path.

I started LinkedIn because changing people's professional lives is a massive transformation.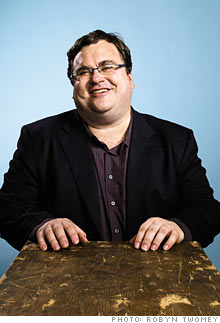 Why are HR professionals not using LinkedIn as often to screen job applicants?
Because LinkedIn's true networking power takes time to develop and HR professionals have little time. An important caveat is that LinkedIn is only as good as your networking power is already at LinkedIn. I'm just not talking about having several contacts, I'm also referring to the number of groups and associations that you belong to in LinkedIn.
HR Professionals: In LinkedIn you need to go far beyond adding people to your network. You need to engage with them in discussions regarding current events. You need to ask questions. You need to provide advice. If you're active in several forums and groups, you can get a lot of useful information.
A good LinkedIn profile may provide all the information you need about a job applicant in just one place: CV, communication and writing abilities, contact information, and references.
It is not surprising that when you take a look at the top reasons that U.S. HR professionals hire a job applicant after seeing their social network profile that most of the reasons are available on LinkedIn.
In conclusion, LinkedIn is a powerful networking tool that would make the task of screening job applicants easier for HR professionals, but it requires time to develop.