WordPress is the standard content management system for millions of websites, because there's no web development platform that's as user-friendly, valuable, and adaptable.  If you haven't heard of WordPress before, learn about how WordPress can make your website more manageable.
Once you get the basics from managing a WordPress website, you will figure out that WordPress plugins make the world go round. No really, they do. If you have a WordPress blog you understand the importance (and OCD habits) that come with picking the perfect plugins.
Here's a list of 9 must-have WordPress plugins.
I've had my blog for a few years now, which means it's not only went through drastic changes (you might remember when it was more personal and had a lot of science and technology oriented stuff on it). I would probably cry and throw myself out a window if I lost everything. That's why this plugin is so super awesome- it allows you to backup all your database tables. Life saver.
You know how WordPress can act annoyingly slow, especially when you have lots of content, plugins, etc on your blog? Essentially how this works is it creates static files that your server can call instead of using the dynamic and heavy/intense WordPress files. This speeds up your site considerably on both the backend and the front end.
If you're looking to optimize your WordPress blog (because if you don't tweak anything, they aren't really that optimized for SEO to begin with) you should try using this. It can automatically generate Meta tags, allows you to override with your own titles, descriptions and Meta tags, has security, plays well with other plugins, and more. There's a whole host of reasons why this plugin rocks.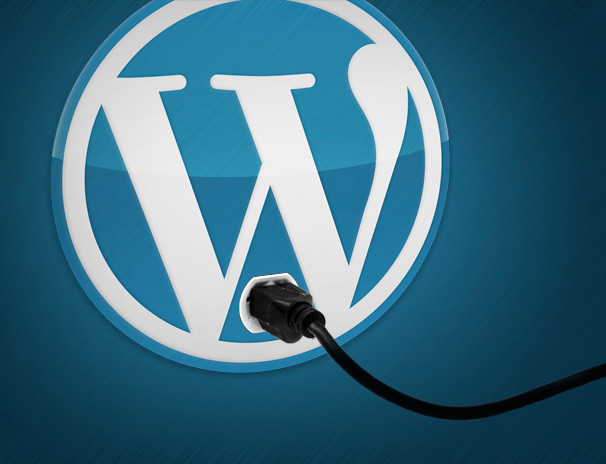 This pretty much speaks for itself. It makes setting up a sitemap for your blog easier than ever, because it pretty much does everything for you. This will help the search engines better index your blog. Everyone should have a sitemap… just saying.
Takes the "grunt work" (if you want to call it that) out of tracking your Google analytics by putting the Javascript in for you so you don't have to edit your template. Since WordPress is great for beginners (and advanced users! No need to get huffy) it's a nice plugin to have. You don't want to break your theme, after all.
WordPress to lead integrates with the SalesForce CRM, if you're a small business utilizing WordPress, this could be handy. It's more extensive than the typical contact form, and eliminates human error in capturing information because it does it all for you.
This is a really simple contact form for those who are looking at it for that sole functionality. Easy to implement and use.
This is a plugin that identifies related posts to help navigate readers to content that they might also be interested in.
I LOVE DISQUS. That's right, I said it. I use it on my blog at the moment and it's really a great system. Once you sign up for it, you can use your login ID across any blog that has the Disqus plugin, and it makes replying so much easier. It also holds reactions from other users within your profile. So when you get votes on your comment, it stays with you.
Takeaway
This plugin list might be small, but I can guarantee you that once you see this list, you'll start perusing the dark alleyways of the WordPress plugin directly looking for more… and more… AND MORE. It will become a really bad (but also good) habit as you go on the search for the perfect plugins.
Search on!
Selena Narayanasamy eats, breathes and sleeps the internet industry. You can find her blogging about all kinds of random things, spanning from technology to social media. Follow her on Twitter- @esvienne or stalk her website- Esvienne.com.