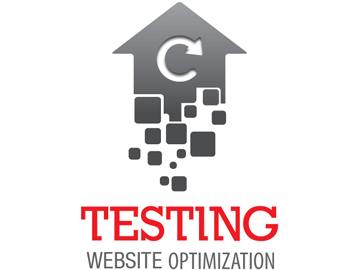 Good ideas come and go every single day, and you can spend hours day dreaming about a beautiful web site idea that you have in mind.
Creating a website can take a lot of time and this deters a lot of people from actually getting around to making that idea happen. Even more, you don't want to spend time on something that may not work anyways.
So, here lies the dilemma: How can you you test new website ideas without working on them?
Here is a solution.
The Makings of a Place Holder Site
A place holder site is exactly what the name implies. It just holds its place on the Internet – building up age and taking up space. A place holder's main purpose is to get indexed in Google, and to see how high you can get it to rank with the least amount of work possible. There is a certain formula to creating a place holder site, and if you stick to it, you will be surprised on how well it will rank with this minimal amount of work.
First off your domain name is very important. It MUST be an exact match keyword phrase, preferably three words long. Two and four words long will work but expect to see less results as two words can be more competitive and four words can be too lengthy. It must be an exact match because Google holds a lot of weight in the domain name in terms of their ranking system – and it must be a term that isn't too competitive.
After you have chosen your domain name, it is time to start creating your place holder site. A place holder site consists of these things:
A simple WordPress theme with a Static page as the Homepage
500-600 words of content with a healthy density of targeted keyword phrase and at least 2 sub headings
3 links pointing to sites like Google, Bing, or DMOZ (any really high rated general web site will do)
2 links linking out to authority sites that are relevant to the topic of your web site
5-10 back-links that can be obtained through free link directories
A social bookmarking service like OnlyWire is a good idea as well
Google Analytics to monitor your traffic
After all is said and done a place holder site should have taken you about 45 minutes to an hour to create depending on how fast you can write your content, and when you are finished your site will be ready for launch. You will be able to continue working on whatever it is that is making you money at the moment while your web site gets indexed. After a while you will be able to gauge your web site's potential by checking up on it and seeing how well it is doing in the search engines. If it is doing super well, you know that with a little bit of work you will be able to land the top spots in the search engines.
Creating many place holder sites will allow you to develop a "weeding" process, which is why when you take this approach you can call them "weeder sites." You can create as many as you want, and creating 100 weeder sites will allow you to have the pick of the litter when it comes time to measuring your results – however you may want to hire a company or freelancer to do all your article writing if you don't have 100 hours to put into something like this.
This allows you to keep the good ones and throw away the bad ones. Any web site that you do not want to put the time in to build can also be sold for a price higher than you bought the domain name for. Using this approach guarantees you a win win situation.
All you have to do now is come up with the ideas, and then see if they stand the test of time!