Have a LinkedIn connection that messages you too much about "how to learn to create a Twitter account with 5,000 followers in one day"?
How about the one that invites you to every single one of the groups that he creates on a weekly basis?
Or maybe the one that has a daily poll that you must just answer!
Here's how to remove those annoying LinkedIn connections.
1. Go to My Contacts

2.  Click on Remove Connections on the right upper corner.

3. Select the LinkedIn connection that you want to remove.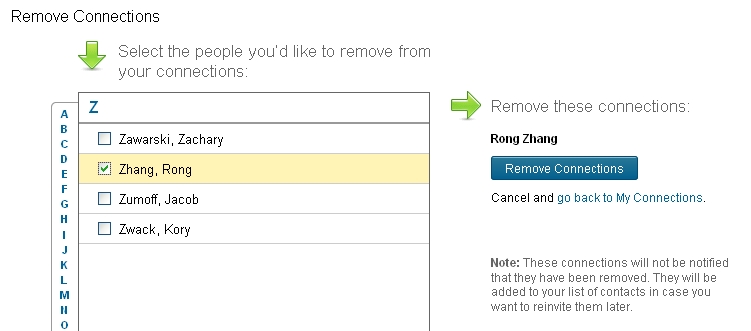 4. Confirm to remove LinkedIn connection.
Go ahead, try it out!