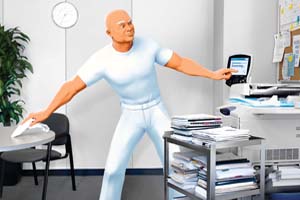 The current marketing campaign from Xerox is very effective because it's built on a simple business insight:  In any given day how much time do we really spend on our core business?
When business processes are running efficiently, you are free to focus on the critical work that counts most, your core business, your real business.  And that's where  digital document management comes in.  You need to find a partner who can take care of the back office technology and services so you can focus on real business – the things that you made great in the first place.
Here are some common business challenges that you can tackle through hiring a digital document management expert.
Continue reading "Focus on your Core Business by Using Digital Document Management"