Web hosting reselling entails renting a server from another web hosting company and leasing out bandwidth, hard disk space, and processing power to other customers at a lower rate. For example, if you need a private server to host your website yet you do not want to pay the price for one, you can lease out partitions of the hard drive and divisions of the bandwidth to other people and divide the cost of the whole server between them. As a business, the idea is to make a profit by leasing out the entire server to multiple clients until the cost is exceeded by the income.
An Alternative to Paying Clients
You don't necessarily need your clients to pay you directly for their space. I'm sure you're familiar with seeing advertisements on websites, and you're most likely aware that those ads can be the primary source of income for a website or at least a significant source. In turn, you can place ads on the websites of people you host on your private server. Of course, no one would want to pay for space on a hosting reseller's server when their page will have ads on it. Instead, you can offer a limited amount of space and bandwidth to your clients for free, and all of the traffic they receive to their websites will generate revenue for you, possibly more than if the clients were paying you!
There are many free web hosting sites which operate on this model, and it is very popular among beginner web developers and people making personal websites. Those people are your demographic because very few are willing to pay for a website to be designed and then have advertisements skew the design of the page. With that in mind, you should provide tools for beginning web developers to create web pages in a simple, point-and-click user interface. These tools are called WYSIWYG tools, or What You See Is What You Get.
Hosting Reselling Can Be Difficult
It's important to remember that as a hosting reseller, you take on the responsibilities that any host would take on. Chances are, your customers will not be aware that you are leasing out a private server which you are renting, so when anything goes wrong, you will be the one they place the burden of responsibility on.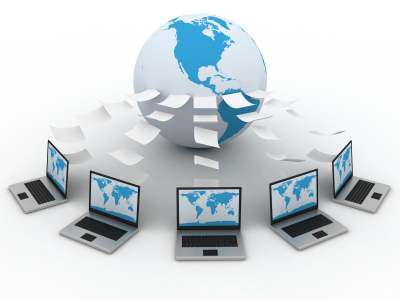 As such, private name servers are absolutely essential when reselling hosting. A private name server is one which displays your domain name after the sub-domain as opposed to the domain name of the web host you are renting the private server from. It is an involved process, but hosting reselling is certainly a viable business if you're willing to put the work into it.
Some of that work will be in the form of maintaining the servers, which would include software and/or hardware updates depending upon the deal you have with the private server owner. There is also a large degree of customer service work, technical support, and other front-end tasks which you will be required to undertake on your own. When the host you are renting the private server from has a problem, you will take all of the heat as well! If you do not want to disclose that you are not the end-of-the-line host, you will have to be in close contact with the private server owner to resolve technical issues before they come to the attention of your own customers.
It's a difficult process, but it can be very profitable if you do it correctly.
About the author: Roko Nastic is a full time webmaster and blogger with 5 years experience in website development and promotion. He is a writer and editor at WebmasterFormat.com, a website focused on delivering relevant up-to-date news stories relating to a variety of webmastering topics and blog posts with actionable tips and advices about blogging, search engine optimization techniques and latest trends in web design and development industry.