In response to the many options for sharing content online such as Twitter and Facebook, on November 30, 2010 LinkedIn released its new share button.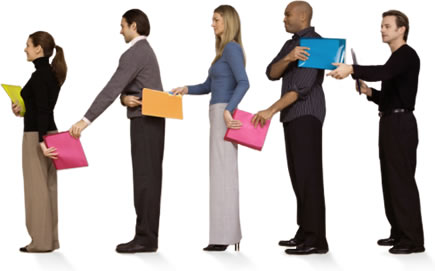 Why should you share content on LinkedIn?
According to LinkedIn (as of 11/30/10),  because LinkedIn has:
85 million word wide users,
7.9 million business decision makers,
4.2 million corporate executives, and
1.3 million small business owners.
Here's a breakdown of the top sharers on LinkedIn by title and by industry: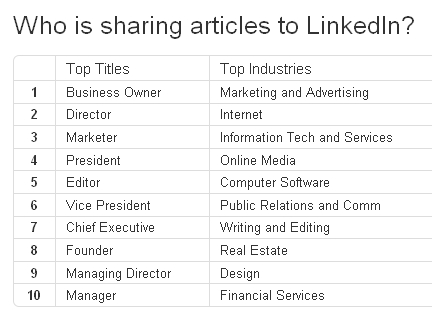 The LinkedIn Share Button can be customized in 3 ways and has the option to track the number of shares.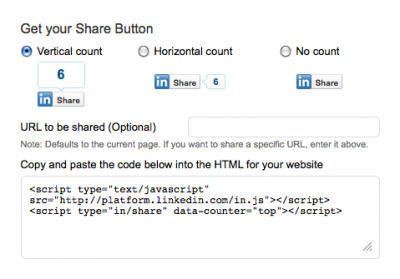 The Huffington Post was among the first websites to integrate a LinkedIn share button. Starting November 30, 2010, Bloomberg BusinessWeek, Forbes, and the Mercury News' SiliconValley.com are doing the same.
Will you implement the LinkedIn share button on your website? Do you think a LinkedIn Share Button is relevant?