Marsy, author of Giddy Fingers, presents you with a real life story
of how #NewTwitter almost ruined her life.
I was a happy person back in 2008 when I didn't have too
many things to think about.
That being until my dog mentioned a new social
networking platform that was quickly making an impression
on the way the world wrote about things…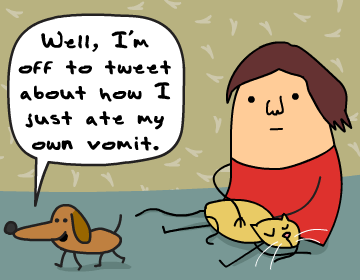 Which led me to ponder a thought I should never have
pondered…
Soon enough I had Twitter all figured out and by 2009 I was a
whole new person: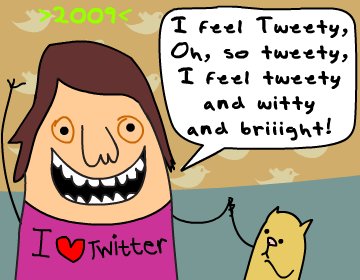 And thus Twitter became my middle name. We got married
and I moved into Twittersphere (please note I even
re-decorated my wall paper). Everything was simply
awesome and dandy.
HOWEVER.
The following year a titillating piece of information was
revealed to me, again: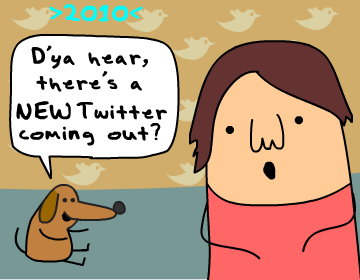 Immediately I ran to my laptop, fired up Twitter and dribbled
with anticipation!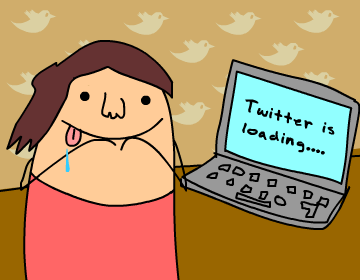 But the excitement was short lived…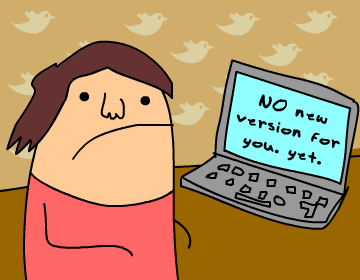 Even though I was practically Twitter's wife, the bastard was
going to make me wait!
A week later…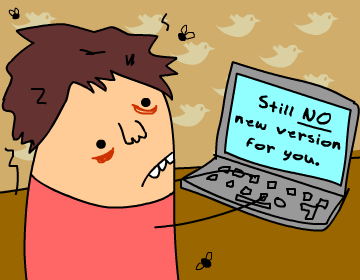 As time passed by a few flies accumulated and there was a
pong in the air. I had become a prisoner to my refresh
button which I had pressed so many times I had erased the
'F5' from the keyboard. But still I pressed it aimlessly
wishing with all my might that the new Twitter would show
up.
When all of a sudden!
Could it be?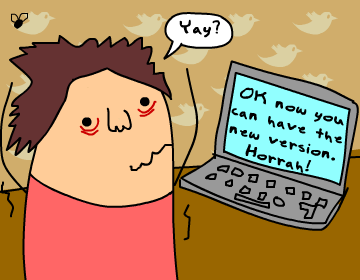 And just like that, out of the blue and for what seemed like an
eternity the new Twitter came to me. Phew! I could finally get
my life back on track; all I would need to do now is figure out
how to use it. Surely, if it took so long to come to me it must
be because it's AMAZING.
But then…
Followed by…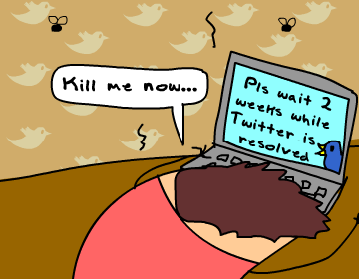 And that's how the all #NewTwitter destroyed my integrity.
Marsy is the author of Giddy Fingers which is not only a blog but a secret weapon against stress, boredom, brittle nails and other conundrums. Do you like cartoons, monkeys and bacon? Then you'll like this blog.