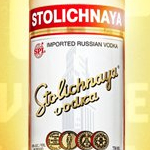 On October 2010, Stolichnaya, a pioneer in the flavored vodka category, introduced Stolichnaya Wild Cherri, the twelfth flavor in the brand's vodka portfolio (the other flavors are Ohranj, Blueberi, Razberi, Vanil, Citros, Cranberi, Peachik, Strasberi, Blakberi, Gala Applik and White Pomegranik).
Created from the natural flavor of the wild cherry varietal and years in the making, Stoli Wild Cherri is naturally flavored with the purest of refined fruit extracts.
Print ads for Stoli Wild Cherri feature actress Julia Stiles, who debuted as the second Stoli Original this past July 2010 (the first Stoli Original was Playboy Founder, Hugh Hefner), and urge consumers to "Live a life of flavor."
Photographed by Mark Seliger, the ads started appearing in September and capture Julia Stiles in a classic speakeasy setting, reminiscent of 1920's style and cocktail culture.
As with previous Original Hugh Hefner and Julia Stiles, Twitter Co-founder Biz Stone appears in print ads as well as TV spots since the launch of these ads on October 19, 2010.
The print ads feature Biz Stone, Twitter Pioneer, seated at a table having a drink with himself, Biz Stone, Nerd of the Year. In the commercial Biz the "Nerd of the Year" and Biz the "Twitter Pioneer" discuss whether or not Twitter is "meaningless babble" or the future of communication.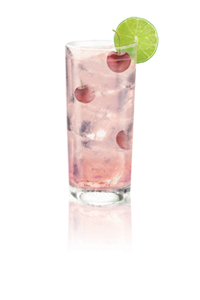 These ads have created a lot of buzz on Twitter, but what about the taste? I tried the recently launches Stoli Wild Cherri Vodka following this recipe from Charlotte Voisey, Portfolio Ambassador, William Grant & Sons:
Stoli Wild Cherri Lime Ricky
2 parts Stoli® Wild Cherri™
½ part fresh lime juice
4 parts lemon-lime soda
Dash of grenadine
idaconcpts approves both of the taste and the Stoli Originals campaign and the taste of this drink. Now that's mixing business with pleasure, salud!
You can follow Stoli Vodka on Twitter at @Stoli.